VAS Vinyl Bath Record Cleaning Machine
VAS introduces a new record cleaning machine to keep your vinyl in pristine condition. It comes in a rather compact package with a high torque reversible motor and powerful vacuum. The inside is also well insulated to dampen the vacuum motor for a quieter cleaning cycle. The tank is a seamless thick layered acrylic housing, like those used in blenders, to prevent leakage and rusting over time. The housing walls has been coated inside and out to prevent any swelling and provide additional sound absorption from the vacuum. On the right side, there is also a small window that allows you to inspect the water level of the tank so you know when to empty the fluid. A quick and easy removable dust cover is also included to keep the Vinyl Bath clean.
This device is a small but important part of the record playing ritual. To play LP's with as less noise as possible, it is necessary to keep them clean. And all you need is 2 or 3 revolutions on our machine with our cleaning fluid to keep your vinyl shining and singing.
It is available in 2 colors, Matte Black or Matte White.
The Vinyl Bath comes with a standard one (1) year warranty on electrical components and tank.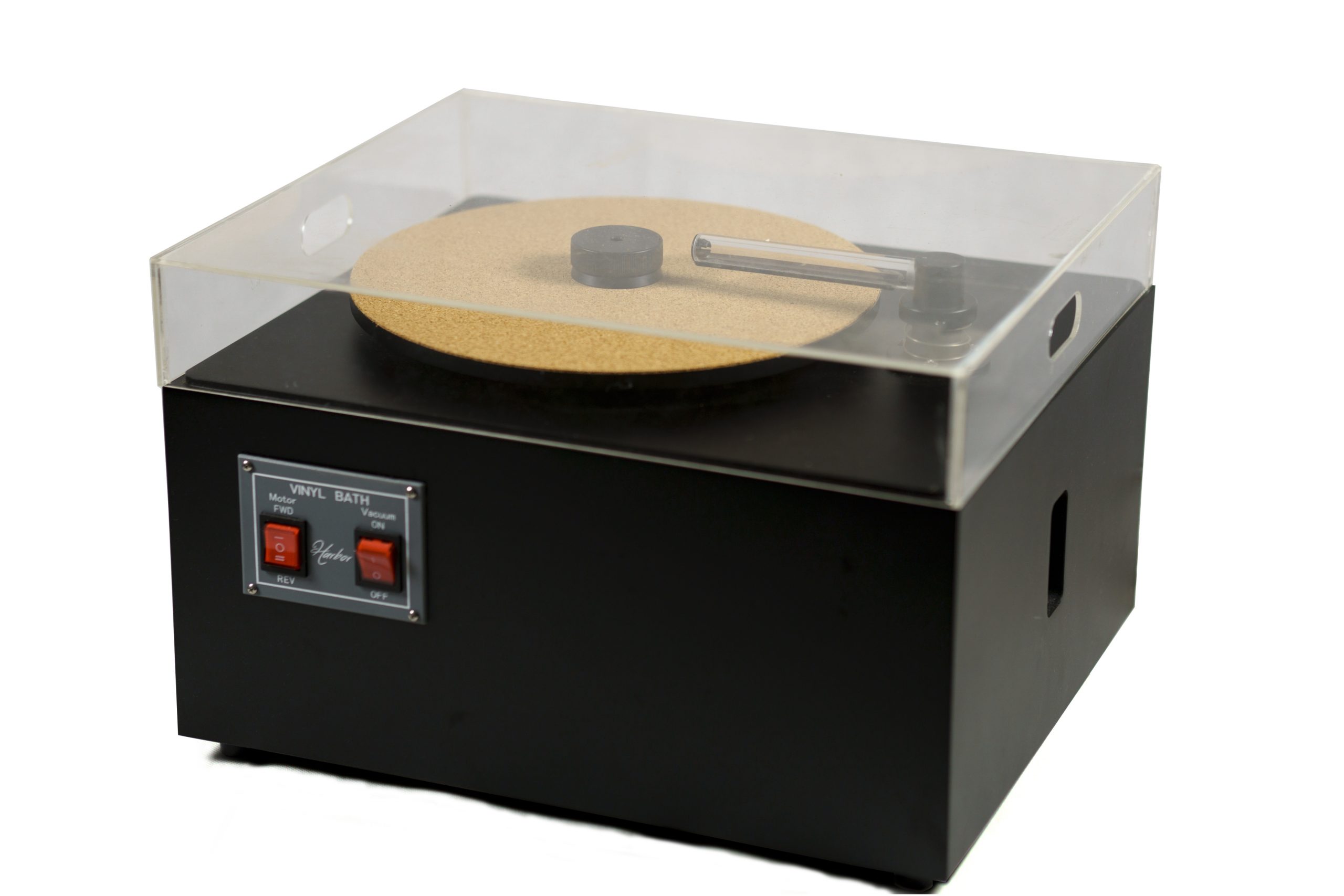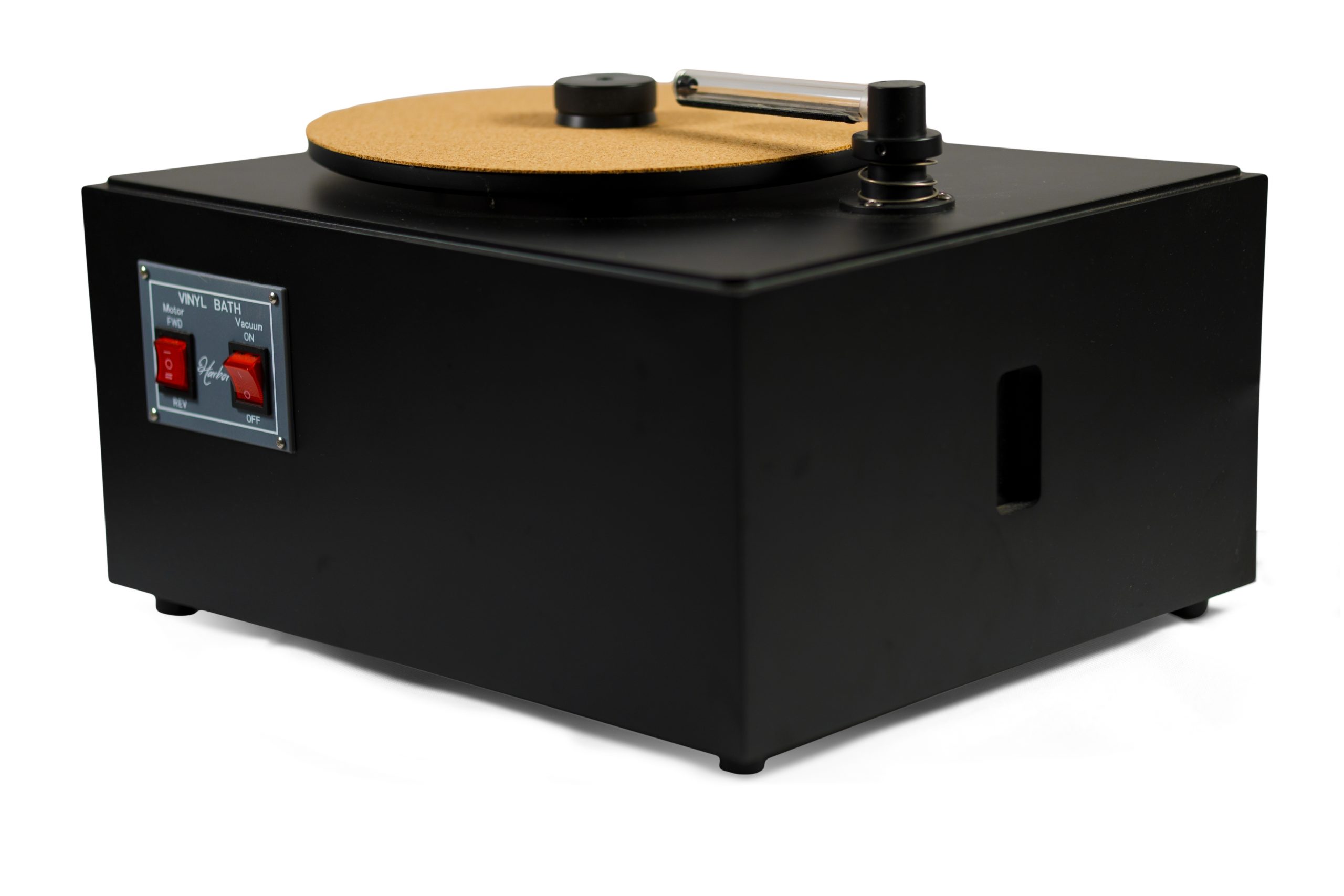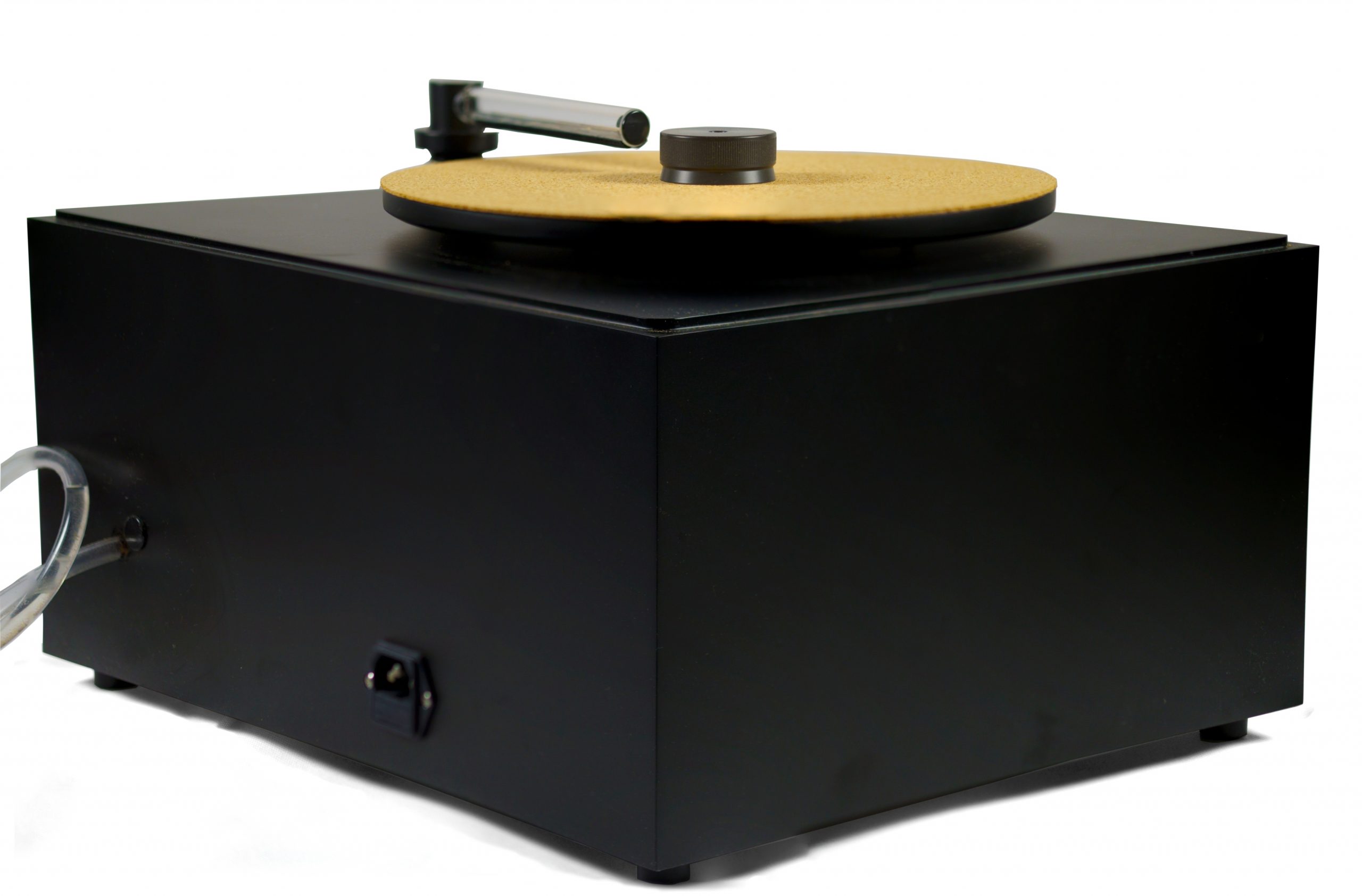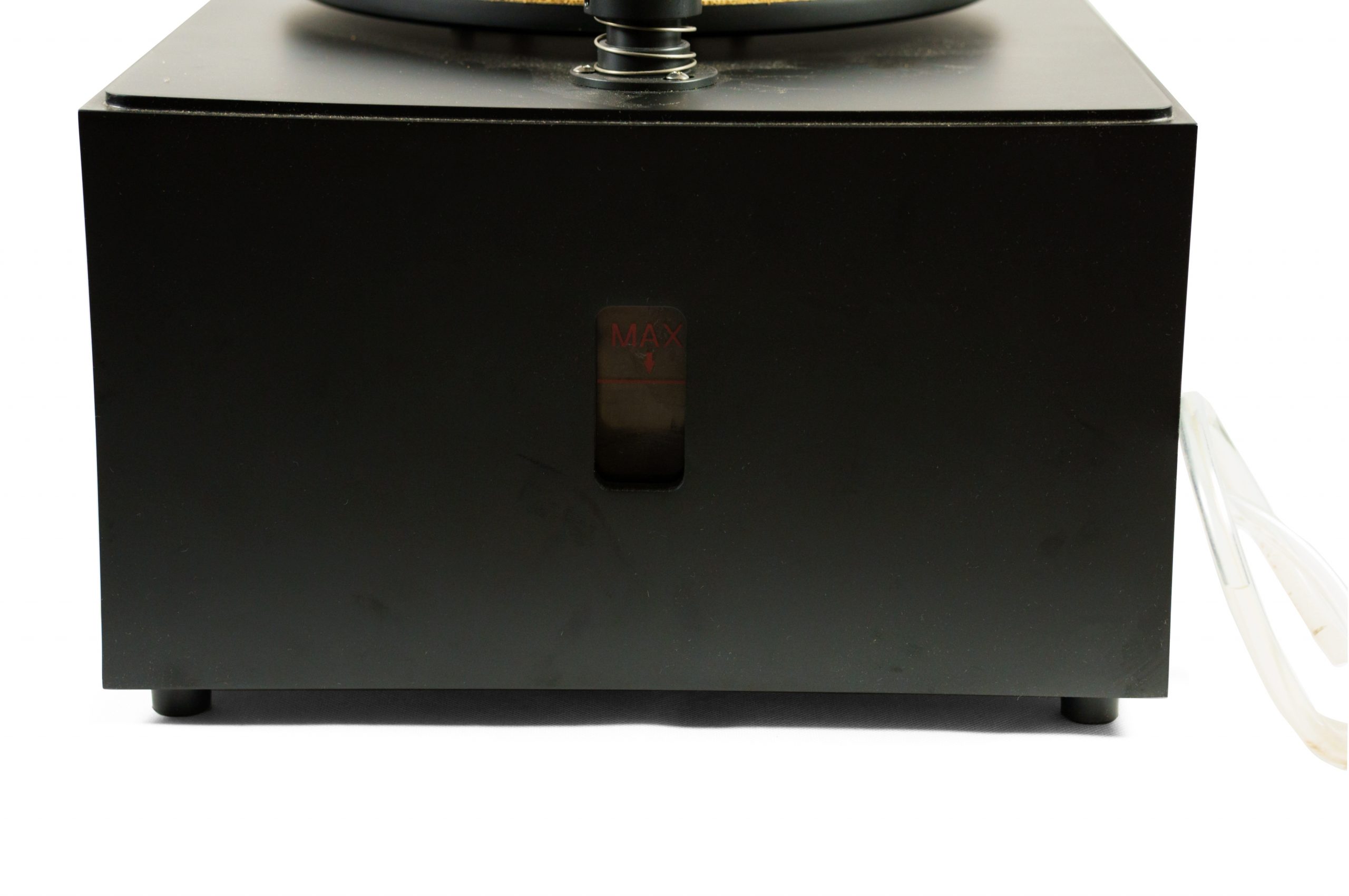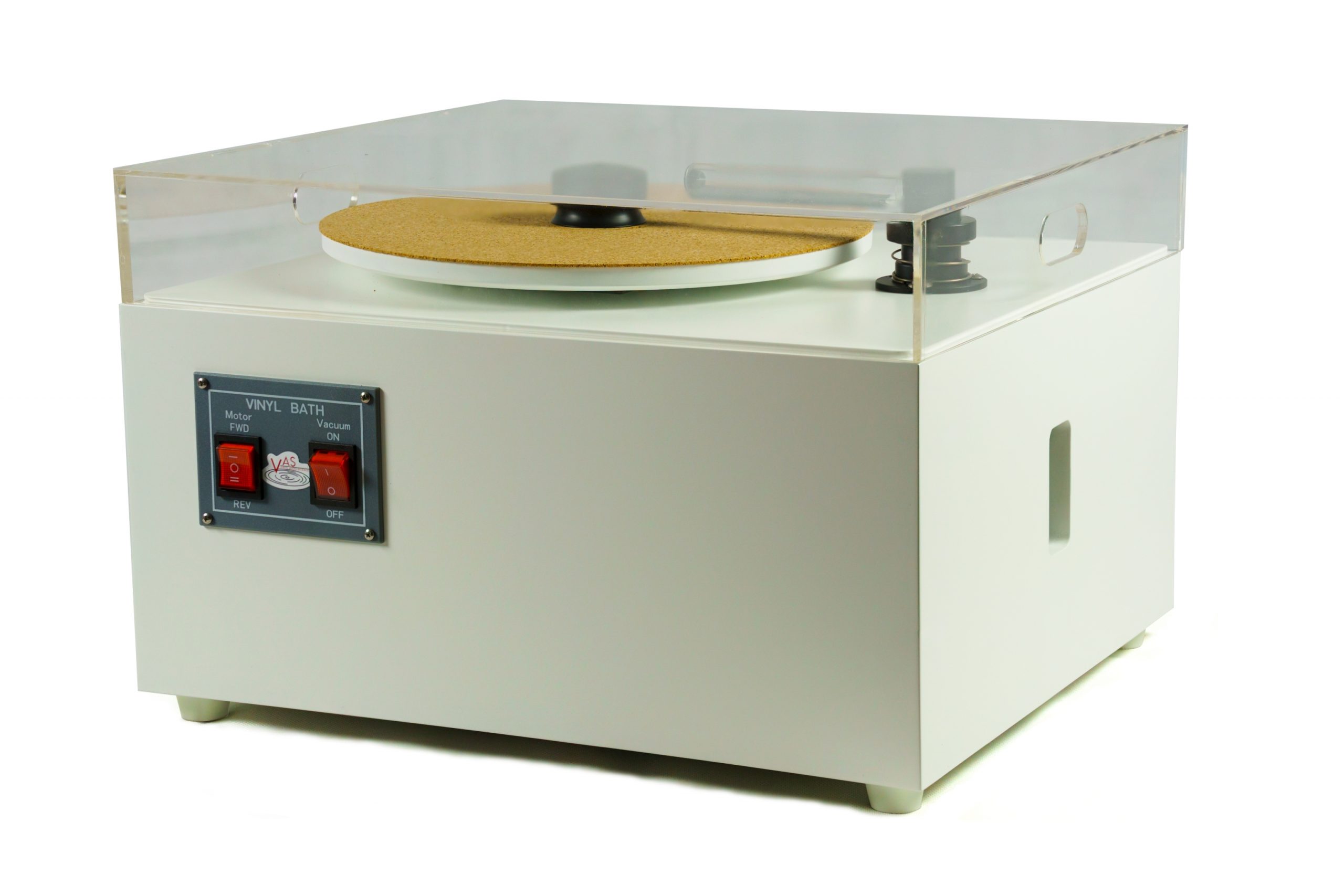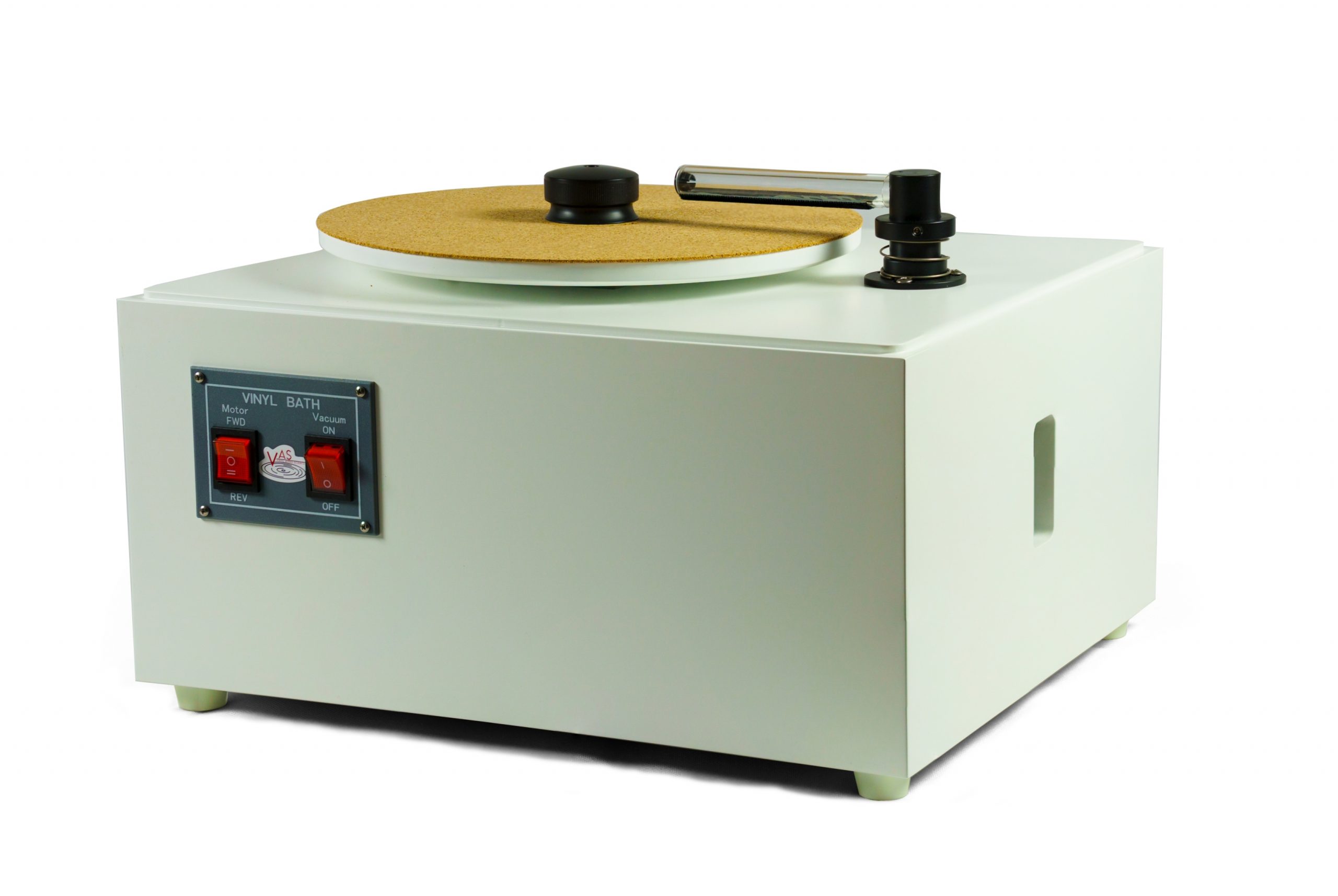 White Cleaning Machine 7080
White Machine No Cover 7080